Warning: Spoilers!!!
Yesterday, I went to see Shazam at my local movie theater, but before I start my review, here is some background.  Who is Shazam, A.K.A Captain Marvel?  Something interesting to consider about Captain Marvel (Shazam is the name of the wizard who gave Billy Batson his powers) and the Shazam family, is that originally they weren't created by DC, but by a minor comic company called Fawcett Comics.  Fawcett was popular around the Golden Age of comics, but started to die out after the late 1940's, so Malcolm Wheeler Nicholson, the founder of Adventure Comics (later turned into Detective Comics, then DC), bought all the rights to the characters.  It's interesting because there was actually once a lawsuit of Nicholson versus Fawcett  regarding Captain Marvel being a copy of Superman, but Fawcett then brought a counter-suit against Nicholson suggesting  Lex Luthor was a copy of their own bald, bad guy, Dr. Sivana, before the sale of the characters.  After the companies merged, there were also complications about Marvel's new hero, also Captain Marvel, having the same name as Shazam, even though DC's Captain was almost 30 years before Marvel's.  Anyway, here are my thoughts of the film and how I think it could have been better.
To start, I will say that Shazam was, in fact, an entertaining movie.  Whether or not it was completely comic accurate is a different story.  I did like that the movie was a comedy as well as a superhero film, and for a DCEU movie, it was considerably good.  It was definitely more light-hearted and fun as compared to previous DCEU movies such as Justice League, and was higher quality, as well.
Despite it being a entertaining film, I feel that it could have been more so, if the plot itself didn't feel so rushed.  I feel like the process of Billy obtaining and controlling his powers went by a little too fast, since the movie was supposed to focus on Shazam's origin.  Although I felt it was rushed, it did hit key points about the main antagonist, Dr. Sivana, but his character was a bit different from how most fans remember from comics.
In comics, Dr. Thaddeus Sivana was a mad scientist with a genius level intelllect and a knack for developing strange and experimental technology.  In the Shazam movie, however, Sivana is given much more, almost supernatural, power because he "controls" the Seven Deadly Sins, which were originally their own characters, not allies with Sivana.  In more recent comics, the mad scientist can see magical forces with his eye, but that is just about the height about his magical properties.  In the mid-credits scene, the movie teases Mister Mind, who is another super villain and ally of Dr. Sivana's.  I, personally, think that the film should have stayed a bit more on target with Dr. Sivana's abilities, but he was still an intriguing villain, nevertheless.
Something else that was changed from comics was Billy's origin, but a factor that we must consider when we look at the movie compared to comics is the timeline.  The first publication of Shazam was actually in the same year WWII started, which was 1939, so since the comics were American, one can expect that they would make their own hopes possible through the fictitious hero. An example of this is winning the war.  A good part of Captain Marvel's crime fighting career was actually battling Nazis.  This was a shared story plot with all of the Shazam family, especially Freddy Freeman, or Captain Marvel Jr.  The comics only used Nazis as major villains because of the time at which they were written, so the movie follows New 52, which modernized every DC Comics character, except Hellboy and other characters who have a set time period.
Although I would have liked the movie to be very comic accurate, with every movie adaptation, there are going to be some minor or major changes. Also, something that I really thought was missing from the movie was action.  Yes, there were fighting scenes, and yes, there were explosions, but I feel like the some of the best parts of the movie were shown in the trailer.  This is just because when I saw some of the scenes, like when Billy is getting his powers, when he is testing his powers, and during the fight with Dr. Sivana, I didn't get the full effect because I had already pretty much seen them in the trailer.  I also think that the ages of the characters were a bit messed up.  For instance, in comics, Billy Batson is around eight to ten years old, and in the movie, it is stated that he is around fourteen to fifteen.  This makes the change from Billy to Captain Marvel less drastic, and therefore, less ironic and funny, but there was still enough of an age difference for it to be entertaining.
On the other hand, my favorite part of the movie was when the rest of the Shazam family got their powers.  And power wise, it was accurately done because each member possesses one of the traits that Captain Marvel and Mary Marvel have.  Once again, this is based on the New 52, so this Shazam family is very different from the original.
For example:
Darla Dudley – Super Speed
Eugene Choi – Lighting Manipulation
Pedro Peña – Super Strength
Freddy Freeman – Flight
Here is a side by side comparison of the some of the characters and their associated characters from the movie:
Billy Batson:
Captain Marvel: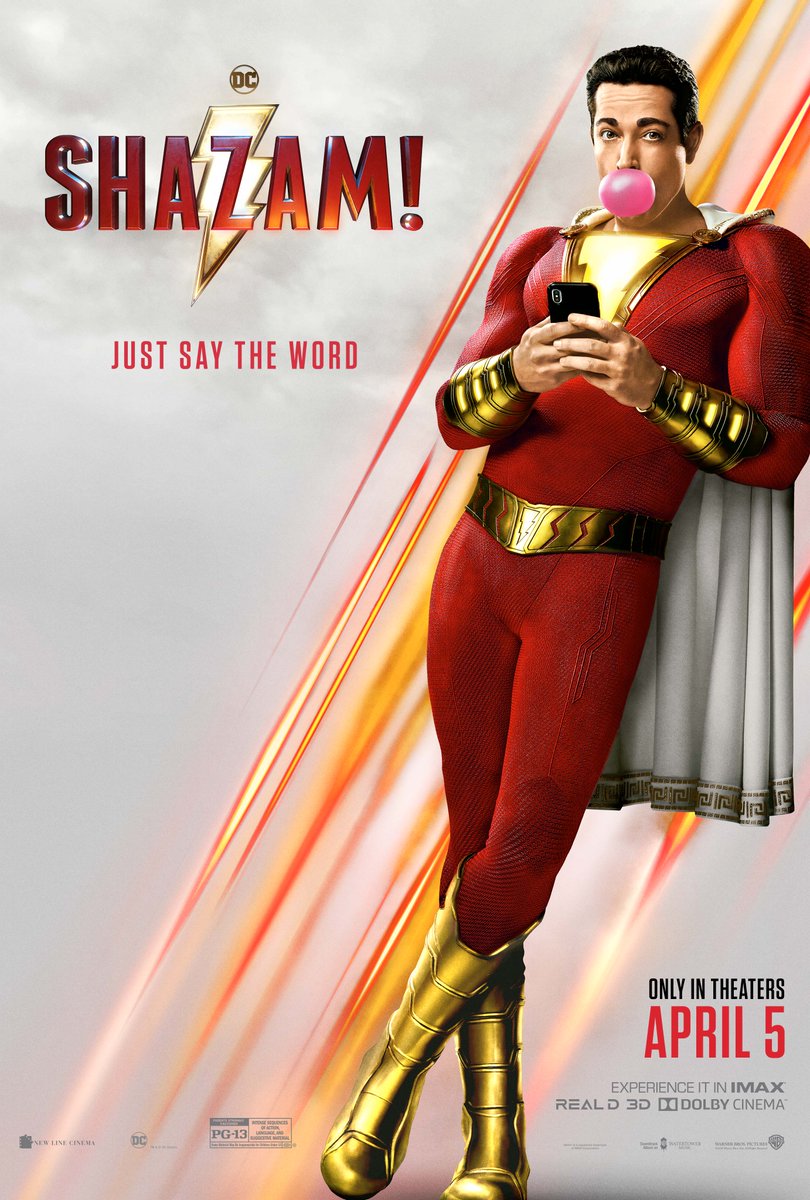 Freddy Freeman:
(There is also a version of Freddy Freeman which actually looks more like the one from the movie, but it isn't New 52, or the newest version.)
Captain Marvel Jr.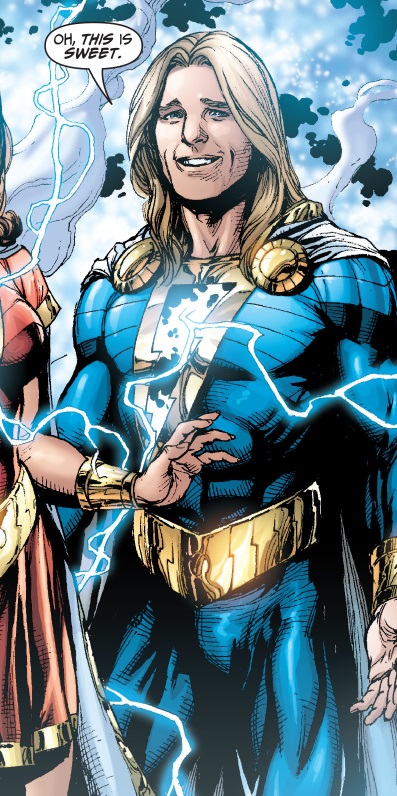 (Once again, there is an alternate version of Freddy Freeman who the actors resemble more, but that version was featured in the original publications, so I'm confused as to why they would make the whole movie based around New 52, but than have the original Freddy Freeman, but the original version is featured below.)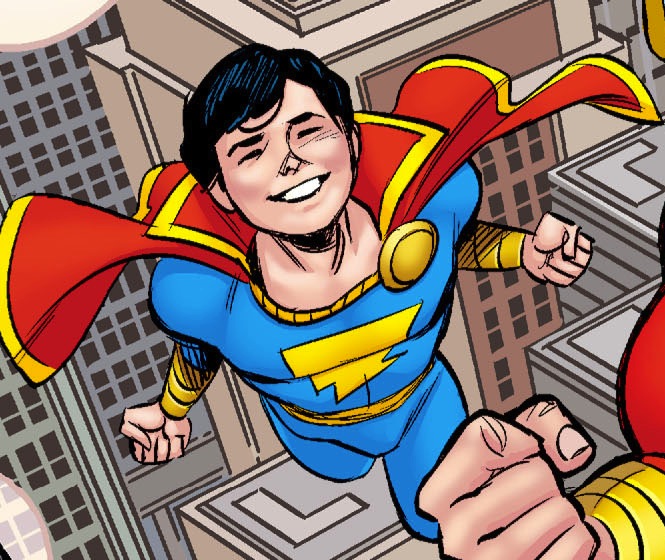 (As you can see, the art looks much older.)
Dr. Sivana: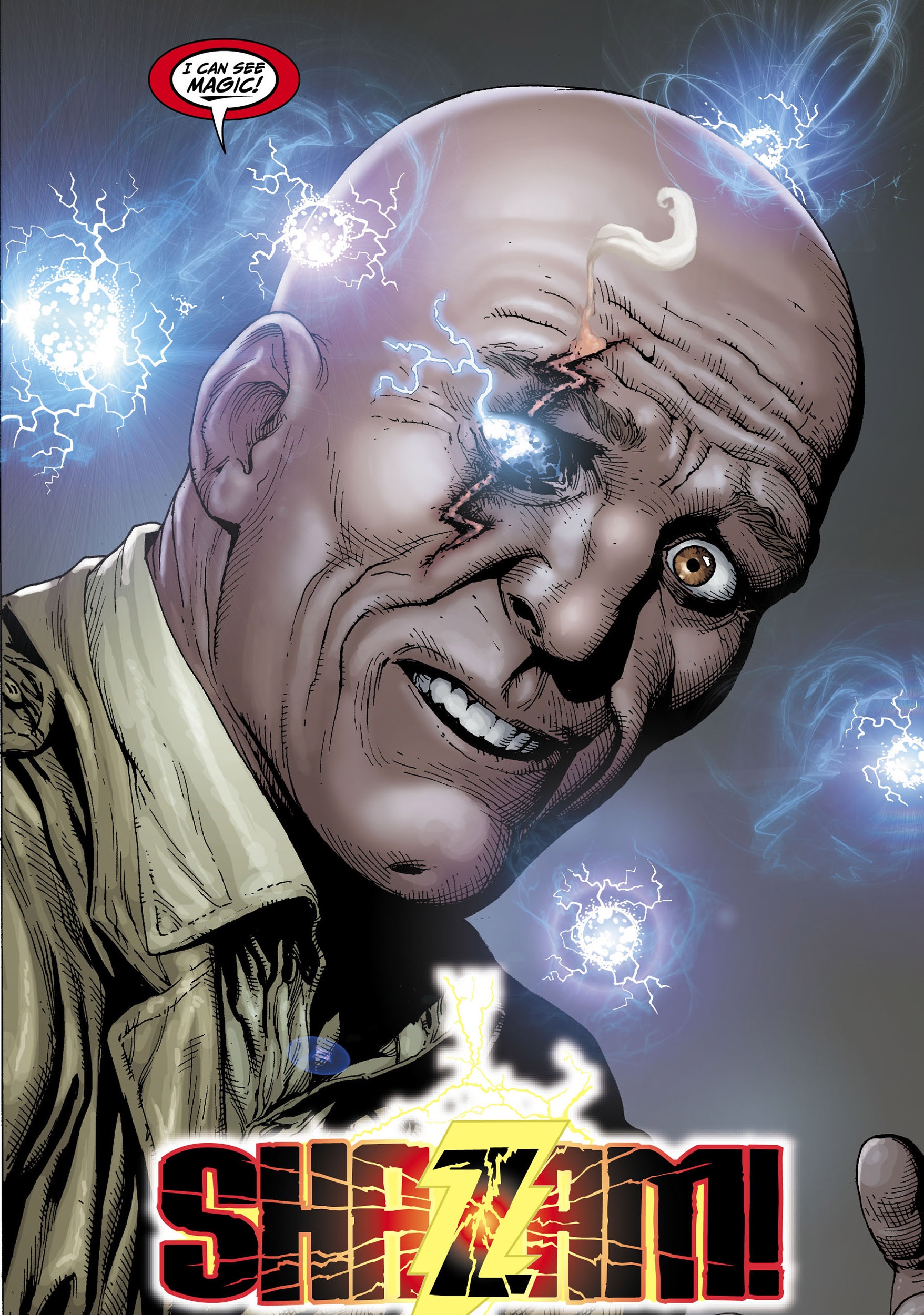 Shazam (the wizard):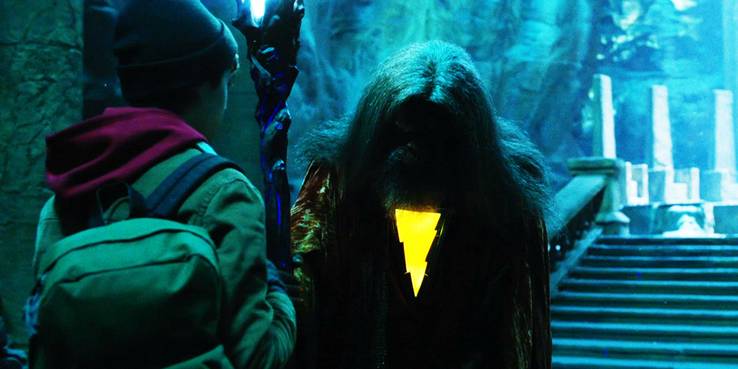 Overall, despite this movie having made major changes from the comics, it is still a fun and entertaining version of fan favorite heroes, and I totally recommend seeing it!
Like my blog? Check out my Instagram @dc_comments_1